2020FEBRUAR22 - Zimsko branje - Stephen King

Objavljeno:
So feb 01, 2020 7:12 pm
A: CUJO, trda vezava, glede na starost je dobro ohranjena
Cujo je pes, bernandinec, ki ima to nesrečo, da dobi steklino. Čeprav je bil prej prijazen pes, se sčasoma, ko okužba napreduje, sprevrže v morilsko zverino. Po seriji ubojev, kjer ubije tudi lastnika, mehanika Joa Camberja, se spravi na Donno Trenton s sinom, ki je pripeljala avto na popravilo. Avto odpove v ključnem trenutku in Trentonova ostaneta ujeta v avtomobilu, nanju pa ves čas pazi pobesneli pes
Imate psa? Cepite ga!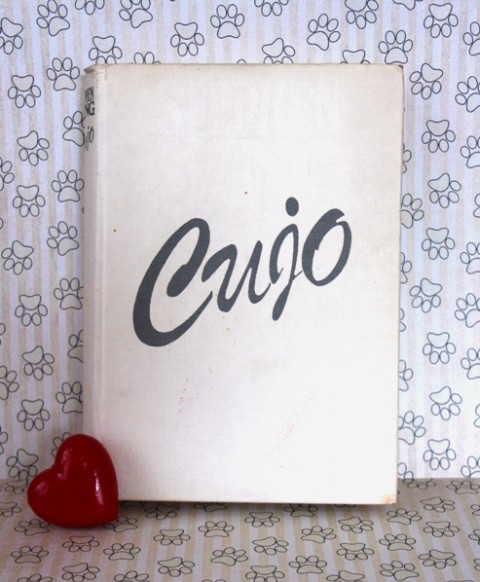 B: VELIKI POHOD, trda vezava
C: FOUR PAST MIDNIGHT, štiri grozljivke v eni knjigi, 1000 strani, mehka vezava... še berem, hodim spat ob 5h zjutraj, ker ne morem nehat brat

One Past Midnight: "The Langoliers" takes a red-eye flight from Los Angeles to Boston into a most unfriendly sky. Only eleven passengers survive, but landing in an eerily empty world makes them wish they hadn't. Because something's waiting for them.
Two Past Midnight: "Secret Window, Secret Garden" enters the suddenly strange life of writer Mort Rainey, recently divorced, depressed, and alone on the shore of Tashmore Lake. Alone, that is, until a figure named John Shooter arrives, pointing an accusing finger.
Three Past Midnight: "The Library Policeman" is set in Junction City, Iowa, an unlikely place for evil to be hiding. But for small businessman Sam Peebles, who thinks he may be losing his mind, another enemy is hiding there as well—the truth. If he can find it in time, he might stand a chance.
Four Past Midnight: "The Sun Dog" is a menacing canine appearing in every Polaroid picture that fifteen-year-old Kevin Delevan takes with his new camera, beckoning him to the supernatural. Old Pop Merrill, Castle Rock's sharpest trader, aims to exploit it for profit, but this creature that shouldn't exist at all is a very dangerous investment.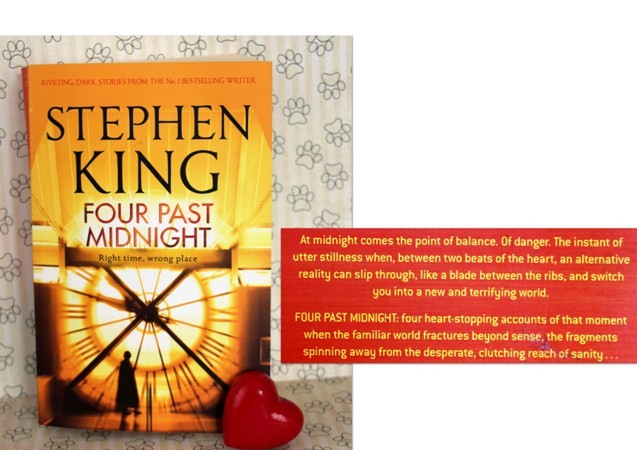 Izklicna cena: A,B = 4 eur, C = 7 eur
Donator: metina
Prevzem: po pošti ( +1- 2 eur ), Veterina MH Lj, osebno Ljubljana - Center.
Licitiranje se zaključi v nedeljo, 16.2. 2020, ob 21:00